FILTR STAWOWY BIOKLAR MOVE 30 HAPPET
Opinie

Wysyłka w ciągu

24 godziny

Cena przesyłki

0

Dostępność

Mało

1

szt.

Waga

0.15 kg
| | |
| --- | --- |
| Kod kreskowy | |
| EAN | 5907708617323 |
Zamówienie telefoniczne: 450050777
Opis

Opinie i oceny (0)

Zadaj pytanie
BIOklar move 30
system filtracyjny do statwów o pojemności 30 000l

BIOklar move 30 to profesjonalny filtr mechaniczno-biologiczny przeznaczony do użytku w zbiornikach wodnych z rybami o pojemności ok. 30 000l. Wykonany został z bardzo wytrzymałego materiału jakim jest laminat poliestrowo-szklany. Użycie tego tworzywa gwarantuje długoletnią trwałość i bezproblemową eksploatację. Filtr tworzą trzy połączone szeregowo komory, w każdej z nich na kratce znajduje się wkład filtracyjny. Dolna część poszczególnych komór pełni funkcję odstojnika. Z każdego z nich możemy w łatwy sposób usunąć nagromadzone zanieczyszczenia poprzez otwarcie zaworów spustowych.

W filtrach z serii move zastosowano innowacyjną technologię pływającego złoża tzw. moving bed, którą zastąpiono wkład aquarock stosowany we wcześniejszej wersji filtrów BIOklar. Substrat filtracyjny jakiego użyto w tym celu to specjalne kształtki plastikowe tzw. Kaldnes o średnicy 11 mm, które dzięki swojemu ciężarowi właściwemu zbliżonemu do ciężaru wody swobodnie unoszą się. Charakteryzują się dużą powierzchnią biologicznie czynną, pozostają one w ciągłym ruchu. Dodatkowo komora ta jest stale nasycana tlenem za pomocą napowietrzacza podłączonego do pompy. Co za tym idzie nie tworzą się martwe strefy, a na kształtkach błona biologicznie czynna pracuje znacznie intensywniej niż na statycznych mediach filtracyjnych. Zapobiega to tworzeniu się stref beztlenowych i pozytywnie wpływa na powstawanie bakterii nitryfikacyjnych. Proces ten pozwala na utrzymanie biologicznej równowagi w stawie oraz sprawia, że woda w zbiorniku jest czysta i klarowna nawet przy dużej obsadzie ryb.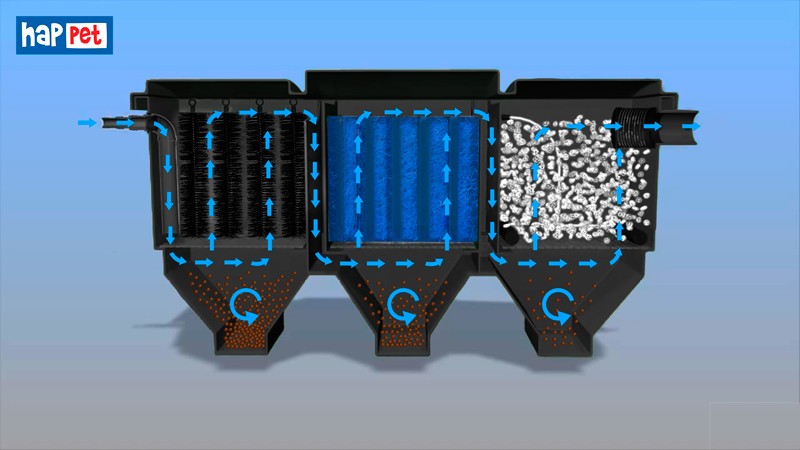 Zasada działania filtra polega na przepływie wody ze stawu przez kolejne komory, trafiając zawsze najpierw do odstojnika, w którym wytrącają się większe zanieczyszcznia. Z odstojników woda płynie ku górze przechodząc przez kolejne warstwy filtracyjne.
Działanie filtra można zobaczyć na filmie:

Pierwsza komora wypełniona jest specjalnymi szczotkami podobnymi do tych, które służą do mycia butelek. Jest to etap filtracji mechanicznej, która pozbawia wodę największych zanieczyszczeń i zawiesiny.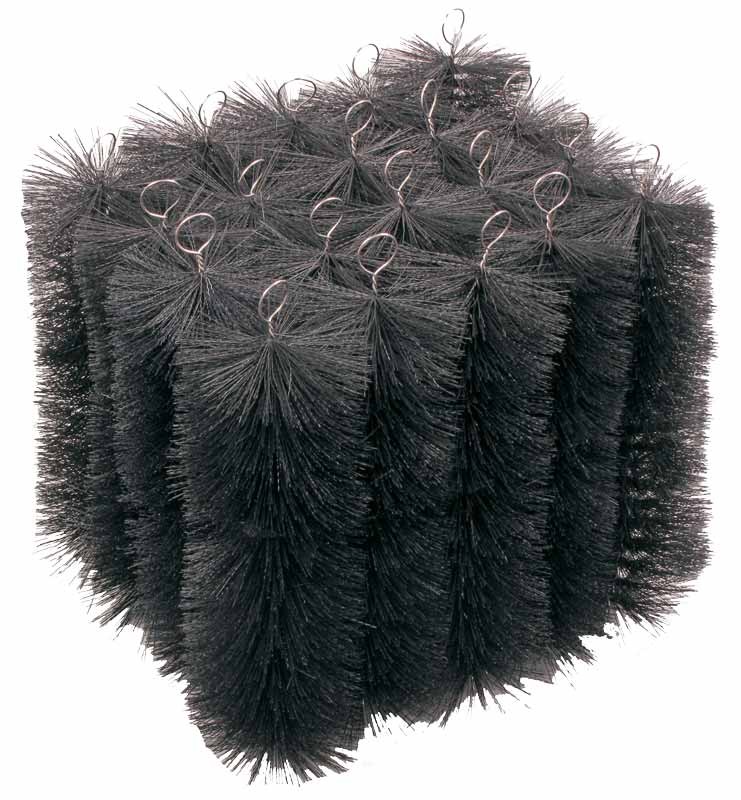 Druga komora filtruje wodę w sposób mechaniczno-biologiczny. Stosuje się w tym celu matę japońską, która wyłapuje mechanicznie drobniejsze cząsteczki zawiesiny, ale też w dużym stopniu dzięki dużej powierzchni czynnej, następuje biologiczny rozkład zanieczyszczeń.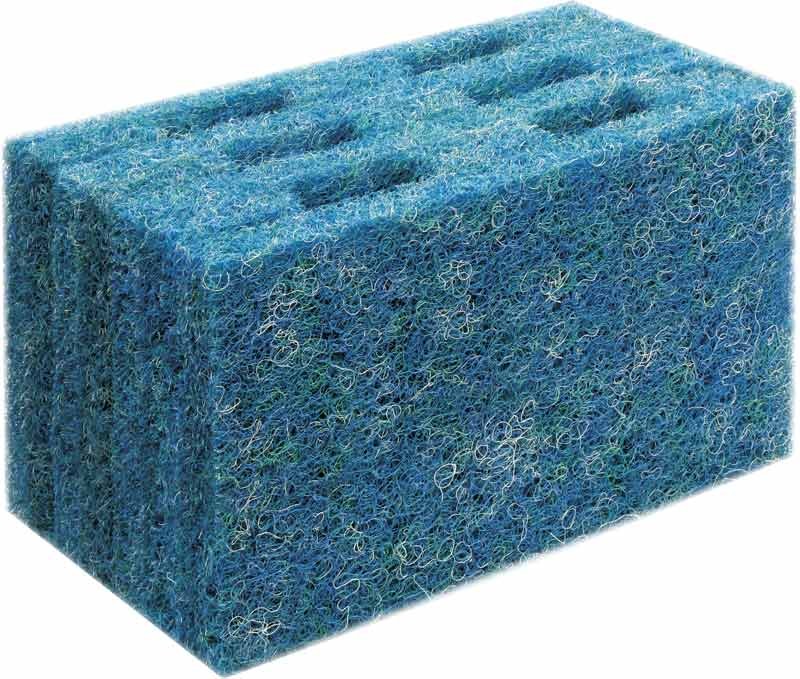 Ostatni etap filtracji stanowi przejście wody przez trzecią komorę z substratem filtracyjnym Kaldnes, która spełnia głównie rolę filtracji biologicznej. Z ostatniej komory oczyszczona już woda trafia do stawu.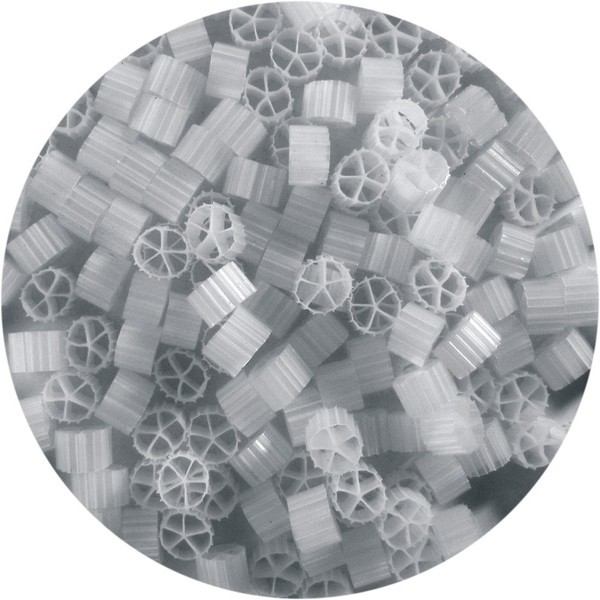 profesjonalny system filtracji move z zastosowaniem pływajacego złoża

typ filtracji: biologiczno-mechaniczna

3-etapowy proces oczyszczania wody

wykonany z trwałego tworzywa

do łatwego usuwania nagromadzonych zanieczyszczeń i czyszczenia filtra

zastosowano odstojniki z zaworami spustowymi
Dane techniczne:
Materiał wykonania: laminat poliestrowo-szklany
Ilość komór filtracyjnych: 3
Wejście: ø 25/32/40 lub 110 mm
Wyjście: ø 75 mm
Zalecana wydajność pompy: ok. 9 000 l/h; na przykład Pompa EP 10000
Rozmiar zaworu w odstojnikach: Ø 50 mm do łatwego usuwania
nagromadzonych zanieczyszczeń i do czyszczenia filtra
Wymiary: 150 x 80 x 79 (H) cm
Waga: 67 kg
Przeznaczony do:
stawów bez ryb o pojemności do 60 000 litrów
- stawów z rybami o pojemności do 30 000 litrów
- stawów z karpiami koi o pojemności do 20 000 litrów
Kolor: antracytowy


W zestawie: Pompa powietrzna ACO 2208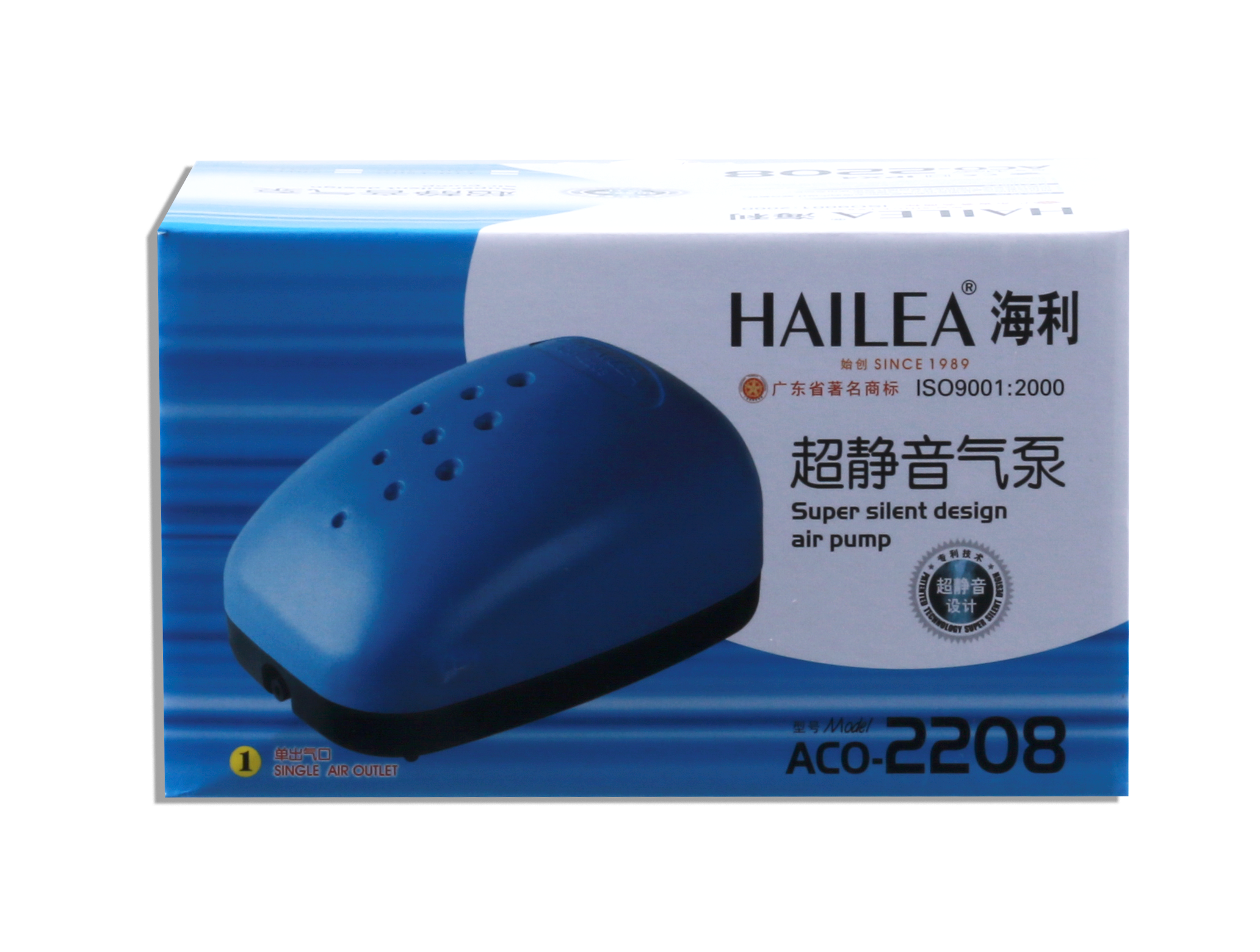 Tabela filtrów BIOklar: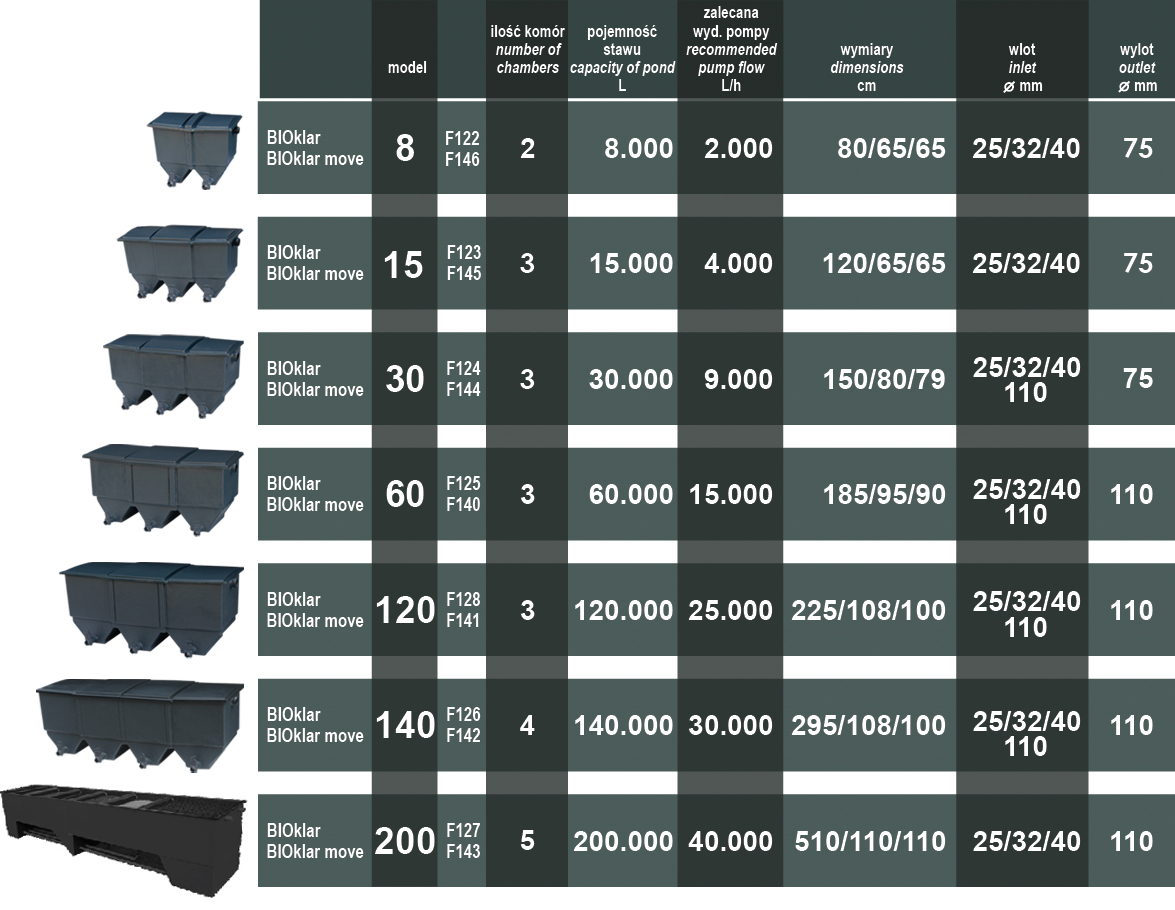 Filtry BIOklar dostępne są także w wersji grawitacyjnej, w której woda ze stawu napływa do filtra pod wpływem siły grawitacji i po przefiltrowaniu przez wszystkie materiały jest wypompowywana z ostatniej komory.
W wersji pompowej zaleca się zamontowanie zaworu zwrotnego, który zapobiega niekontrolowanemu wypływowi z pierwszego odstojnika i pierwszej komory brudnej wody i zgromadzonych osadów, co może nastąpić przy wyłączeniu zasilania pompy.
Wszystkie filtry mogą pracować w wersji pompowej jak i grawitacyjnej.

Modele 8, 15 i 200 dostępne są w standardzie w wersji pompowej, wlot w górnej części pierwszej komory. Na zamówienie możliwe jest wykonanie wersji grawitacyjnej -wtedy wlot w dolnej części filtra.

Modele 30, 60, 120 i 140 dostępne są w standardzie zarówno w wersji pompowej jak i grawitacyjnej. Obie wersje mają wlot w dolnej części filtra, wprost do pierwszej komory sedymentacyjnej.

Zamawiając filtr proszę podać czy chodzi o wersję pompową czy grawitacyjną.

Do ceny Bioklara doliczany jest koszt transportu (wysyłka na palecie)
Nie ma jeszcze komentarzy ani ocen dla tego produktu.
Ostatnio oglądane produkty

Inni Klienci kupili również

Produkty podobne